Welcome to the MicroVention Talent Gateway
MicroVention, Inc. (www.microvention.com) is a rapidly growing medical device company who develops innovative neuroendovascular technologies for the treatment of vascular diseases in small vessels and is committed to developing and manufacturing the highest quality products for its customers and patients. MicroVention products are sold through a direct sales force located in the U.S., Canada, France, Germany and the United Kingdom and through distributors in 50 other countries. In March 2006, Japanese-based Terumo® Corporation acquired MicroVention to enhance its multi-disciplinary holdings of medical device companies in North America. Tokyo-based Terumo Corporation is an international manufacturer and provider of general hospital, cardiac, vascular and home healthcare products. For more than 80 years, the name Terumo has been synonymous with high-quality, innovative medical devices. From its start in 1921 as a manufacturer of clinical thermometers, Terumo Corporation has grown worldwide to a position of leadership in such areas as hollow-fiber technology, blood-management systems, and
endovascular therapy. The high-quality medical products of Terumo Corporation are used in more than 160 countries and generate
over $3 billion in global annual sales.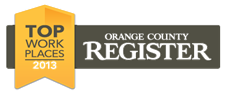 MicroVention continues to lead the way in neuroendovascular therapies through their continued introduction of new and unique neurointerventional products including access products, intraluminal products and polymer coils, and is recognized on a global basis as a market leader and clinical innovator. Today, with its commitment to developing and manufacturing the highest quality products for its customers and patients, MicroVention will continue to expand its product portfolio as it has historically and in the coming years. MicroVention prides itself on fostering a unique culture that has existed since the inception of the Company and continues today, even with their continued growth. This culture is not easy to define, as it is more of an attitude within all MicroVention Associates. People feel empowered at MicroVention to collaborate with others to ensure their success.